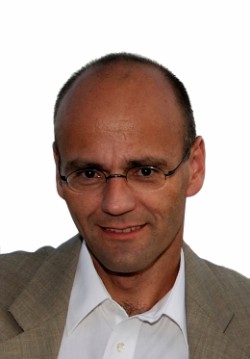 Associate Director,
Global Clinical Development Unit
Autoimmune & Inflammatory Diseases/Rheumatology
at Merck Serono, Geneva
For almost two years, Uwe was in charge of designing phase-II trials for an innovative, first-in class drug development program in cartilage injury and osteoarthritis, authored the corresponding study protocols and acted as Clinical Trial Director. He liaised with health authorities, key opinion leaders, and investigators and was involved in setting up the Clinical Development Plan, updating the Investigator Brochure, and preparing the clinical parts of the Pediatric Investigational Plan and an Investigational New Drug. Internally, he also advised on other programs, projects, policies, and processes, and revised and authored the global SOPs on the creation of concept sheets,
protocols, and clinical development plans.
Head of Medical Writing
at Healthcare Project Management Geneva
Over four years, Uwe built from scratch a writing team of 5 high caliber scientists and was responsible for the department's profit and loss. He supervised and personally contributed to over 50 Common Technical Documents (CTDs) including new drug applications, type-II variations and reclassifications (Rx to OTC switch) for a variety of indications and drugs, ranging from those with orphan status to those of well-established use. He was also actively involved in about 20 publications and other projects such as study protocols/reports, Risk Management Plans and late-stage safety analyses, brochures, IMPDs, INDs, development plans, and Due Diligence dossiers. He regularly liaised with key clients from Regulatory Affairs and Medical Communication departments and investigators. Based on provided conceptual input or statistical analyses, he co-authored several publications of investigator-initiated oncology trials (e.g. PFAD, CAR) as well as of academic research on diagnostics and pharmacoeconomics.
Scientific Director
at MDS Pharma Services Central Laboratory, Hamburg
Uwe was responsible for the set up and validation of new analytical procedures, and for the routine testing of biological samples according to study protocols and the principles of Good Laboratory Practice (GLP). He provided scientific support to internal departments and responded to scientific questions from clients and Health Authorities. Further routine tasks were the writing and reviewing of SOPs, validation and analytical reports, and he initiated and authored a peer-reviewed publication on how to avoid frozen transports for the global testing of hemostasis in safety trials.
Postdoctoral Scientist in Vienna and Wilhelmshaven
Before joining the industry, Uwe worked as a Post-doc at the University of Vienna, Austria, and the Institute of Avian Research in Wilhelmshaven, Germany, on diverse research topics. During his last year in academic research, he was involved in an EU project on early onset symptoms of Creutzfeldt-Jacob's Disease and its relatedness to Mad Cow Disease. Previously, he had investigated endocrine body mass control and glucostasis in an avian model for obesity and type II diabetes. He also co-authored scientific articles in the fields of ecophysiology and physiotherapy.
For further details and a complete publication list please see Uwe's Curriculum Vitae.