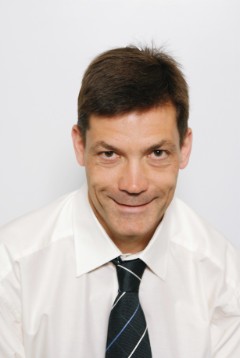 Senior Medical Director,
Global Clinical Development Unit
Autoimmune & Inflammatory Diseases/Rheumatology
at Merck Serono, Geneva
For over three years, Don drove the Clinical Development Programs forward from First-in-Man to the Proof-of-Concept for a novel recombinant biological drug in cartilage injury and osteoarthritis. Don led a team of physicians and scientists who planned and performed the clinical developments (EU, US, Asia) and was responsible for the clinical part of all regulatory submissions and health authority meetings for those developments.
Senior Manager,
Clinical Research, Pain Category, Novartis Consumer Health, Nyon
During four years at Novartis, Don led the Clinical Development Program, including five Phase III clinical studies, which lead to the first US market authorization of a topical non-steroidal anti-rheumatic osteoarthritis drug. He also contributed to several marketing authorizations in the EU and a major marketing campaign in the analgesics field.
Project Manager at Healthcare Project Management Geneva
Don's first industry experience was at a small CRO, where he performed Benefit/Risk evaluations, Drug Safety assessments, CTDs, and a Phase IV clinical study, for various pharmaceutical companies. At that time, he also accomplished the theoretical part of the ECPM course in Pharmaceutical Medicine.
Senior Physician and Main Investigator, Department of Internal Medicine, University Hospital, Geneva
After having completed the full clinical training in Internal Medicine and in Respiratory Medicine over a time frame of seven years, Don held the position of a Senior Physician with clinical, teaching, and research responsibilities. His research group designed and tested genetically engineered live vectors and artificial microspheres for immunization and drug delivery.
For further details and a complete publication list please see Don's Curriculum Vitae.